News and forthcoming webinars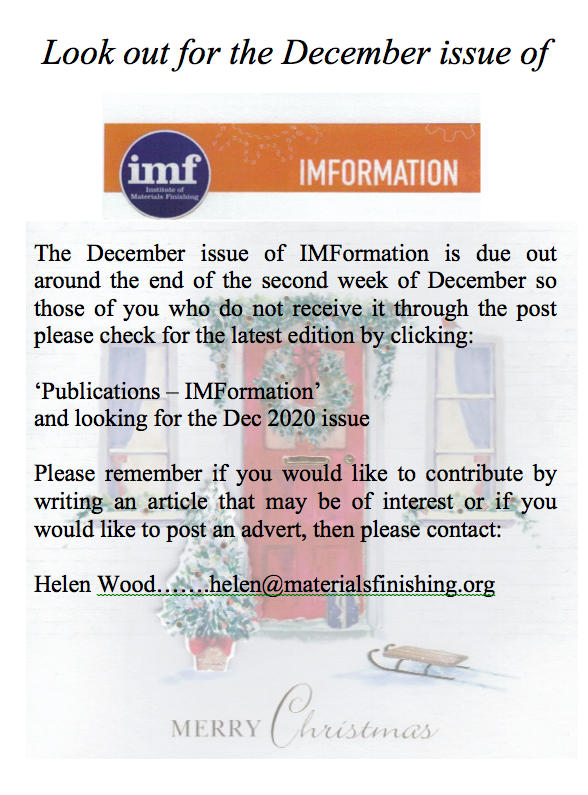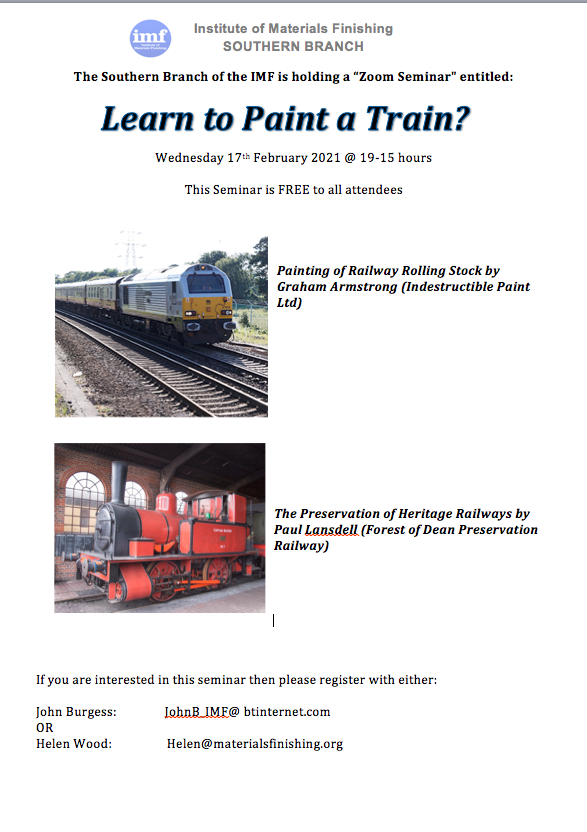 Dear Members
Visitor Management form – June 2020 – Ref Covid-19
The IMF welcomes visitors and asks that all visitors consider COVID-19, ensuring that the relevant Government health advice is followed before and during the visit. In light of this advice, we will greet you warmly, but we will not invite you to shake hands. We also invite you to wash your hands/use hand sanitiser on arrival, in line with the current guidance. Thank you for your co-operation.
Upcoming Webinar
Date: 8th December 2020
"Title" Chromium Plating for Engineering Purposes Time:14:00
"Info": To Register
https://exeterhouse.clickmeeting.com/chromium-plating-for-engineering-purposes/register
If you are interested in joining the webinar, please register using the information above.

If you would like a formal Clickmeeting invitation (which will supply you with all the above) please contact John Burgess:
JohnB_imf@btinternet.com.
We have had issues with attendees not being able to hear the webinar.
For the best results please ensure that your browser is either:
Safari, Firefox, Google Chrome, (Google Chrome being the preferred technology)
The technology should support WebRTC.
Please look in your junk/spam file in case your email system thinks that the reply is spam as we have had issues over this in the past.
There is no cost for the webinar.
"Some of our course fees will be increasing from 1st January 2021.
The new price will apply to enrolments for our next start date 22nd January 2021,
however, if you book and pay for a course before 16th December 2020, you will only pay the current price."
NEW SEARCH ENGINE FOR SUSTAINING MEMBERS
We have now added a "Search Engine" for those who wish to quickly search for Sustaining Members who may be able to provide a service.
Go to:
Membership Types – Sustaining Membership – Directory and click on Searchable Database